If you guys are anything like me, every blog you write, you think it's the best one yet. In fact, you picture yourself getting the Pulitzer prize, the night before you publish it 🙂 And the next morning you press that Publish button, hands trembling, a terrible combination of anxiousness, overconfidence, doubt, fear, confusion, and excitement.
You then sit there constantly refreshing the site traffic number, waiting for it to skyrocket into a 4 digit number or maybe even a 5 digit number! But slowly, after a few days it finally dawns upon you that the number you see, won't increase much further. Sometimes we just don't get the site traffic we would like!!
And that's why we, at DealFuel, decided that the best way to solve this problem is to ask the people who've already solved it!
We've sent out emails to our favorite bloggers and asked them a simple question:
What was the one change you made to your blog which helped skyrocket the traffic you were getting?
So, here are all the best blogging tips & techniques that our blogging experts have mastered. Enjoy!
The Best Blogging Tips from the Experts:
Adam Connell
The one thing that made all the difference for me was referencing other bloggers & their content in my posts.
I'd let them know I'd mentioned them & a lot of them would share my content.
After all, when their audience would see a post that says cool stuff about them, it increases their perceived authority. It's a win-win.
This is based on something called influence marketing.
The idea is that there are other people that already have influence over a large cross-section of your target audience. So instead of marketing directly to your target audience, you market to the people that influence your target audience.
Now, there's a lot more to influence marketing than simply mentioning other bloggers and letting them know about it.
Getting into their inbox and getting to know them is super important. Your aim should always be to cultivate meaningful relationships with influencers.
I'd recommend reading this post by Jason Quey - it's a great primer for anyone looking to get started with influence marketing.
Check out Adam's personal blog and twitter!
Andy Crestodina
Once I learned this, I started getting a lot more traffic: Find the pages that already rank high on page two and improve them. For these URLs, a little bit of love can lead to a lot more traffic.
Use the Acquisition > Search Console > Queries report in Analytics to find the phrases. Filter the report so you just looking at the page two phrases. It should look something like this:
Now search for those phrases to confirm the ranking and find the corresponding page. Once you find the page, look at it closely. Can you improve it somehow? Add detail? Add length? Add images? Add examples? Add contributor quotes?
As you improve the quality, you'll naturally use the phrase a bit more and improve the relevance. It make only take a few minutes to do this. Do it on Monday and you may see higher rankings and more traffic by Friday!
Connect with Andy on Twitter or Visit His Website!
Atish Ranjan
To be honest, doing only one thing didn't skyrocket my site's traffic. I did a lot of things to improve.
Since you are asking one change, then I would say that I worked a lot on my existing content which I published earlier without much knowledge of SEO and all.
Yes, when I started the blog, I used to post everything that came to my mind without thinking of SEO, content length, etc. Because of that, many of blog posts were of 150, 200, 300 words only.
Later, I worked for more than a year consistently to improve the overall content by rewriting all those smaller articles with more info and keywords. I had been removing many blog posts as well which don't fit in the current scenario.
In short, working on the content in terms of making them more valuable by adding more information and using some really good rankable keywords was what worked for me the best to skyrocket my site's traffic.
Visit Atish's Website and Facebook!
Chris Makara
I changed my approach to the content I was creating.
The one thing I have noticed that ends up driving the most traffic is writing about topics no one else seems to discuss - that doesn't mean that others aren't searching for this topic.
What's the point of writing about the exact same thing hundreds of others have already covered? Not only is that not bringing anything new to the table, but your content has to compete with hundreds of others covering the same topic.
So I aim to either put a twist on a topic that has not been done before, or bring something completely new to the table.
Most of the time these posts rank easier than others and drive quite a bit of traffic as well.
Feel free to find Chris on His Twitter or check out his Website
Kathryn Aragon
Different blogs have different needs, and I've been able to increase traffic in several ways.
Readout Kathryn's best blogging tips -
For a client's blog, I created a second subscription that, instead of alerting people as soon as we published a blog post, only alerted them once a week. The people who loved our articles but didn't want a daily email were totally on-board with that. That one change tripled subscriptions and doubled traffic.
For my blog, I doubled the traffic, weirdly, after reducing frequency so I could increase the depth and quality of the articles I produced. Then I got another boost after adding videos to the mix.
The key is to test different ideas to figure out what your audience wants. Then give them the highest quality you can.
Visit Kathryn's Twitter and Website!
Lorraine Reguly
I created an epic resource post, Resources for #Writers (#Authors and #Freelancers), and then I submitted it to StumbleUpon.
The next day, I got 1500 views on it!
?
I have since submitted many of my posts to StumbleUpon! I also use JustRetweet to help me gain more readers.
Check out Lorraine's Website and Twitter!
Marcus Miller
There is only one real secret to increasing blog traffic and it's not terribly glamorous - hard work.
Investment in terms of time and effort. Commitment to the cause.
In the early days it can be Whilst hard work is the backbone there is a general approach that can help to gradually increase traffic.
And, with blogging, the returns can be exponential so slow initial growth can slowly but surely transform into big numbers.
The basics of the approach are as follows:
Content - obvious right but great content that speaks to the pain points and potential gains of your audience is the foundation of your approach. If you have something unique to bring to the party it makes this so, so much easier.
Awareness - in the early days you have to grind and let people know about your content. Find where people are talking about the problems you are helping people solve and have a presence.
This may be just getting your face in the comments or even dropping a link where it is helpful to do so to your content. Start to manually get out there and let folks know about what you do.
If there are hugely popular blogs in your space be in those comments, ideally at the top and have something valuable to say that adds to the discussion.
Soon enough people will start to check out your blog and slowly but surely increase your traffic. This is where we loop back to #1 and need to have new, useful content on a regular basis to encourage those readers to return.
Email list building and social media plays a big part here. Get in front of folks and stay in front of them.
Authority - the cornerstone of increasing blog traffic is organic search. Yet, success in organic requires two key factors: content and authority.
Building authority can be tough. On a practical level, this requires links from relevant sites.
Guest blogging and digital PR via sources like HARO are a good starting point here but the backbone is relationships. Build relationships with the key blogs in your niche.
See if you can guest post. Let people know about content on your site so others link to it in their articles. Create articles that expand upon the content of others and use those relationships to let them know.
Another useful authority strategy is to find something popular in your niche which ranks well and has plenty of links and improve on it. Then contact the folks that link to that piece of content.
We have just created a detailed website design guide for small businesses. This is spread over several pages and covers all the details needed. And you can be sure we will promote the hell out of this to help promote that post and increase organic traffic to our site!
This is the bones. Hard work. Great content. Relationship building. Links from relevant, credible sources for referral traffic and to help build authority. Keep at it.
Growth in traffic will be slow at first. But with enough time and effort, you will start to see results. And if you can commit and get past that point where 99% of people give up, the traffic will grow and often with an exponential growth curve.
Investment. Commitment. Most people won't have that so ensure these values are at the heart of your approach and you will go far.
Connect with Marcus on Twitter or visit his Blog!
Nate Shivar
I started revising old regularly posts to keep them relevant. Think of all the information published only a couple years ago. Most of the information is still relevant, but only needs some freshening up. Instead of creating new content, just make sure your old stuff is up to day. If you have a social media marketing blog, your "how to grow your Facebook following" is likely still mostly relevant - but the photo dimensions and exact terms are out of date. Update the post with the correct dimensions and terms. That post will now continue to perform and will likely skyrocket since it has all the authority of an old post and the relevance of a new one.
Check out Nate's website and twitter!
Patrick Coombe
This is a great question, and I apologize for responding with a recent case study, but it answers our question exactly. We recently ran a content cleanup case study, which really increased our traffic by a lot.
Initially we were already receiving a lot of quality traffic, but by getting rid of the shoddy content, and optimizing the good stuff it really put us in a position to get some great traffic from Google.
This method really only works if you have existing content, it does not work for new blogs. To keep it simple:
Identify "crufty" pages i.e. low engagement pages.
Sort them into categories
Remove crufty pages
Re-optimize remaining pages to better target content
For us, we saw a dramatic shift in organic visitors within 1 month, and it continued to grow for another 2-3 months after the change.
Visit Patrick's website and twitter !
Praveen Dilip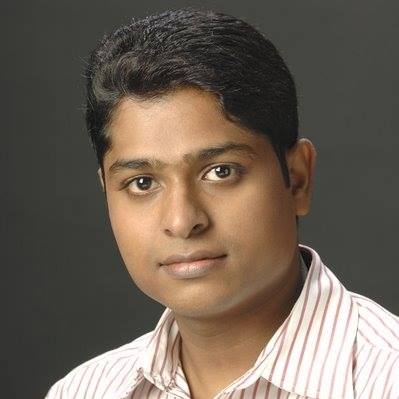 There are a few things you can do as a blogger to increase your blog traffic over time. Check out his best blogging tips:
Content must be SEO Friendly
Use the keywords your audience is searching for
It should be quality content
Stay update on current topics
Content with attractive & relevant image is must
Share in social media
Be active and do post on regular basis
Accept Guest blogging other than your own
Allow People to subscribe to your posts via email
Comment on other blogs
Sometimes you can do a giveaway - People love free gifts
Republished content helps us grow our traffic
There are a lot more tricks to get traffic. But this doesn't involve any cost and this will pull organic traffic.
Visit Praveen's Blog and Twitter!
Roel Manarang
What I've done is to focus on crafting evergreen contents.
Evergreen contents are commonly long form contents that still provide valuable information for readers for many years.
These type of contents tend to rank higher on search engines.
One of my favorites is creating list type evergreen contents.
You'll find a case study about it here.
Learn more about Roel by visiting his Website and Twitter account.
Sean Si
"This may come as a surprise for a lot of you but, I haven't really done anything too significant to increase my blog traffic aside from the technical aspects.
What I can tell you is that if you focus on writing evergreen content, like what I've done with mine, you would be able to attract readers coming from both new visitors and old readers alike.
This has worked for me before and still works for me today. Creating content that can prove helpful for a long period of time (better yet, forever) will prevent your website from becoming irrelevant.
For example, instead of writing something like "Best SEO Strategies for 2017", try something along the lines of "Future-Proof SEO Strategies You Can Use Anytime"
Now imagine that you're a reader in the year 2020 who's somewhat new to SEO, which of the two titles are you most likely gonna go for?
I have a strong feeling you'd be going for the latter. Doing your articles in this manner will not only call the attention of your readers, but also increase its lifespan.
Just make sure that whatever you come up with, be sure to diligently promote it afterwards on all your social channels just to keep the conversation going.
After all, some say that sometimes the simplest solutions are often the most effective. Don't you agree?"
Check out his personal blog where he writes about starting up two companies and life in general and grasp his best blogging tips now.
Tor Refsland
There were actually 3 things that I did that skyrocket my traffic:
1. I decided to go all in and really put my heart and soul into my writing. This helped me to find my unique voice.
2. I decided to build genuine relationship with influencers online
3. I decided to do everything 110%
You might be thinking, "Okay, Tor. That is cool and all that. But does that really work?"
Great question!
You can judge for yourself.
When I combined the 3 things above with my first strategic post, it generated 20,231 page views in 6 days from a brand new blog. Which again resulted in me being the first person to ever win "The Most Epic Post" category on Jon Morrow´s blog."
Check out Tor's Website !
Zac Johnson
Having been in the online marketing space for 20 years now and blogging for 10, the one consistency to finding success is making sure you provide real value.
This is obvious and something you will hear time and time again... but still, it's not something everyone puts the time and effort into.
I have been able to continually grow my brand, reach and traffic month over month through the use of always referencing back to my own expertise, writings, sites, case studies, and brand -- which is something all experts should be doing.
As I mentioned, this is a very timely and long-term process, but it's one that works extremely well.
Focus on being a well-known and trusted authority in your space and this will work for any market size, industry or audience you may be fighting for.
Vladimir Gendelman
Vladimir is the Founder and CEO of Company Folders, an innovative presentation folder company that has won multiple awards, including ranking in Inc. 5000's list of fastest growing private companies in America in 2015 and 2016. He is a thought leader in print design, and has published numerous articles including such publications as Forbes and Times.
The most important blogging tip I have is to make sure you know your audience so you can offer them quality content they will find useful. Answer their questions with a comprehensive in-depth analysis no one else can provide, or provide free resources that can make their lives easier. Don't fill your blog with self-promotions and product reviews. Readers will see through that and move on.
It's also important to be honest and authentic. Let your personality shine through your writing. Don't use industry jargon, and don't forget to proofread. Your credibility suffers when you use poor grammar and spelling.
Connect with Vladimir on Twitter or check out his Website!
And that's everyone!
So these are the best blogging tips our experts have which we believe will definitely help you to create a blog! Shoutout to all the amazing experts who took time out of their super busy lives to answer our question! We're really grateful to all of you and thank you so so much for all the advice.
And Shoutout to you guys for checking out our blog and reading till the very end! We hope this blog was useful to you and you can use all these tips given to us by our experts 🙂
Let us know in the comments if you've got the best blogging tips that might help increase site traffic so we can all learn from each other!
And after reading this you feel that you are a complete blogging nerd and that there's a lot you need to learn about blogging then you can always take up some good blogging courses and get started, for it's never too late to learn anything well! To begin with, you can also start answering queries on platforms like Quora, HARO, Reddit, or publishing small posts on social media channels. So Get, Set, GO!!